WHY ATTEND?
The MRM Summit has been designed with MRM graduate's and soon-to-be graduates continued education in mind with the goals of advancing education, sharing best practices, solving real-world problems, and building a strong professional community.
Graduates have the added benefit of inviting a 'plus-one' to attend the Summit. This plus one can be any colleague you want to educate, develop, or partner with. They do not have to be a MRM graduate or an enrolled student. Consider colleagues in operations, engineering, sister plants, etc. Use this as an opportunity to form strong alliances for spreading your reliability message. The plus one registration rate is the same as the regular rate.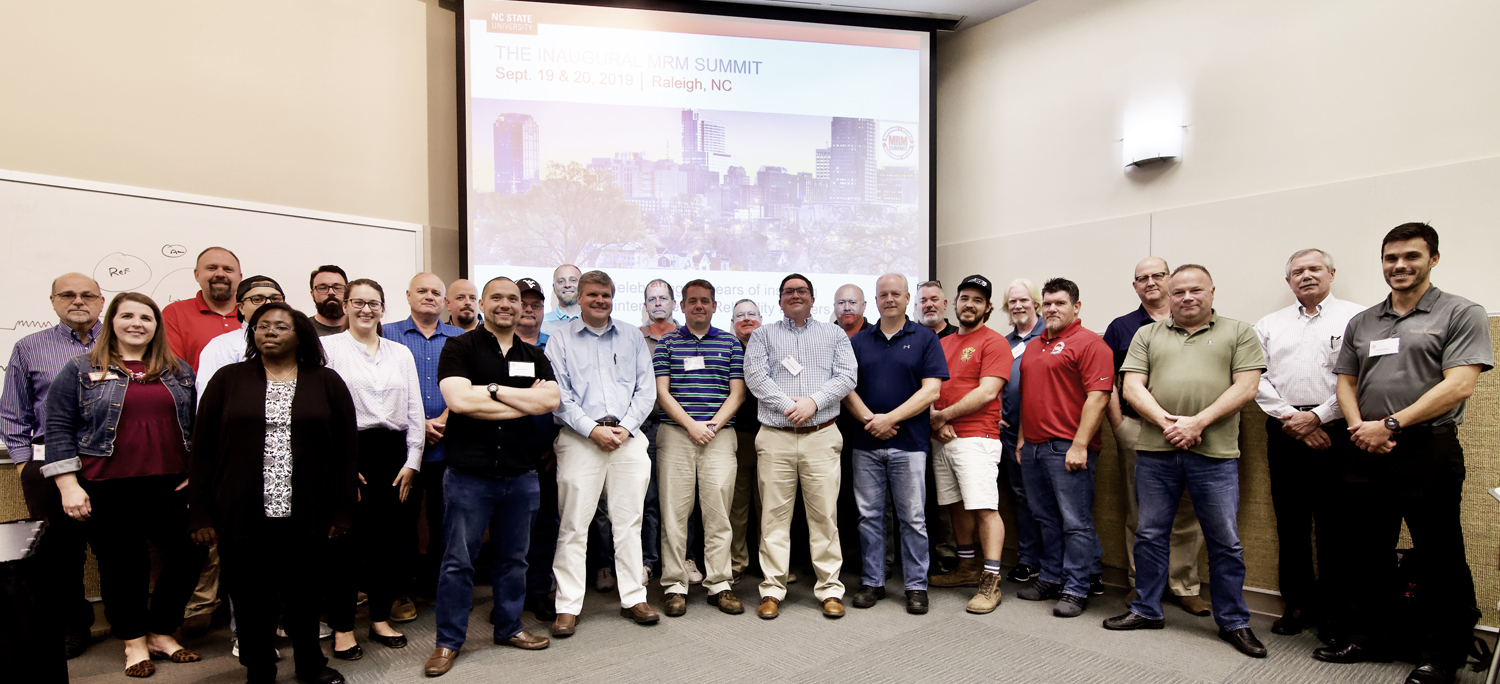 Educational Sessions
Marshall Institute's industry experts will deliver educational presentations built upon the MRM diploma curriculum with the purpose of taking the educational component of your MRM journey to the next level. These topics will cover new maintenance and reliability management standards, practices, technologies, and more. The specific presentations will be added to the website in the coming weeks.


Graduate Presentations
MRM graduates will present their maintenance and reliability management successes and achievements. They will share what worked, what didn't and any tools and tips to support all attendees being successful too. The specific presentations will be added to the website in the coming weeks.


Breakout Groups
This is where the rubber meets the road. Facilitated breakout discussions on hot topics will provide you with opportunities to ask questions of Marshall Institute industry experts and your fellow MRM graduates and get solutions to your real-world issues. Breakout topics will be added to the website in the coming weeks.


Networking Receptions
The Summit is about education, real-world improvement, and networking! Meet with your fellow MRM graduates and Marshall Institute industry experts at two networking receptions. Enjoy some appetizers and beverages while engaging in great conversations with awesome people.

Daily Food and Beverages
Morning: Coffee, tea, soda and a light breakfast will be provided
Lunch: A fully catered lunch will be provided
Afternoon: snacks and refreshments will also be provided