UPCOMING MRM SUMMIT WEBINARS SERIES
---
ABSTRACT
Communicating Your Way to Shutdown Readiness and Success
Communication is the key to ensuring major events such as Shutdowns, Turnarounds and Outages are successful. We will discuss some proven practices and tools which will enable you, the Execution Team, to effectively communicate throughout the preparation, shutdown, execution, startup and closeout phases.
Participants will learn:
The benefits of roadmaps/ timelines to reflect major milestones and activities
The benefits of organizational charts to ensure clear lines of communication
The benefits of communications boards to communicate readiness status
The benefits of plot plans to communicate key areas for logistics preparation during executions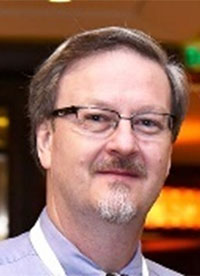 ALAN WARMACK
Director, Training Services and Partner
Alan brings 40 years of experience in Maintenance and Reliability. He progressed through Industrial Maintenance as a Supervisor, Planner, Planning and Scheduling Manager and Continuous Improvement Manager. Over the last 17 years, Alan has consulted in maintenance and turnarounds, lecturing at NCSU, leading international conferences, training, coaching and consulting both publicly and in-house.
Alan has recently transitioned from the Director of Energy Services to Director of Training. His focus is ensuring Marshall Institute provides knowledge transfer and skills development to maintenance professionals. Alan has worked with Fortune 500 companies across North America, Canada, the Middle East and the Caribbean.


REGISTER NOW

for the Alan Warmack Presentation
Wednesday, July 14, 2021: at 11am-12pm EST
---
2019 BIOS and PRESENTATIONS
2019 BIOS and PRESENTATIONS
---
ABSTRACT
Asset Management: An Asset's Life Cycle Cost vs. Value
Whether you subscribe to a formal asset management approach such as ISO 55000 or not, every organization that depends on physical assets to make products or provide services is engaged in asset management. The critical focus of ISO 55000 or any asset management effort is to ensure that assets deliver their intended value for the organization.
The maintenance group is uniquely positioned to develop the prescription for the care of all physical assets and to safeguard the delivery of their value. 'Unique' because it is the primary charter of most maintenance departments to guard the inherent reliability of capital assets. Actions taken to assure this reliability are what the ISO standard calls 'control activities.'
What's missing from our calculus is an ability to define the stages of an asset's life cycle, and to make compelling arguments to alter or stick to the maintenance plan.
Missing until now.
Participants will learn:
Overview of asset management and ISO 55000
How ISO 55000 compliments Total Productive Maintenance
Stages of an asset's life cycle
Control activities during an asset's life
When to replace or modify an asset − a cost vs. value determinant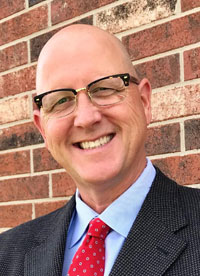 JOHN ROSS
Senior Consultant, Marshall Institute
John Ross is an experienced maintenance and manufacturing engineer and consultant. John has over twenty-five years of experience in maintenance, from the Air Force shop floor to private industry upper-level management. In recent years, John worked with plant design and building plant process equipment. He has directed preventive and predictive maintenance programs aimed at filling a void where reactive maintenance was the norm. He helped increase PM effectiveness to 98% and maintain a 100% scheduling effectiveness.
As a consultant and facilitator John has worked in the international world of industry supporting maintenance efforts in Spain, Scotland and Saudi Arabia for US manufacturers. Using his TPR and lean backgrounds, John engineered and directed cost reduction efforts to improve production and bottom-line without sacrificing quality. John is lead facilitator for MRM and an integral member of the Marshall Institute team.


---
ABSTRACT
Eliminating Future Failures Through PMO
The goal of any preventive maintenance program is to improve equipment reliability not only through targeted activities at set intervals, but to find and prevent future failures. But how do we know that we are doing the "right things" at the "right time"? Preventive Maintenance Optimization (PMO) is the process that one organization utilized and in a short time has started realizing improvements.
This presentation will discuss how the PMO process, learned during the MRM training series, was established and implemented through the following steps:
Establish need for PMO initiative: current situation
Develop PMO process: ownership, opportunities/targets, roadmap, timelines
PMO review/approval process: corporate steering team, pass/fail criteria, attachments, visuals
Tracking progress & reporting
Auditing improved PM's and measuring success
Participants will learn:
Establish a PMO process
Identify PMO opportunities and targets (roadmap improvements)
Establish who and how optimized PM's are reviewed
Tracking progress and evaluate
Next steps to ensure optimized PM's are performed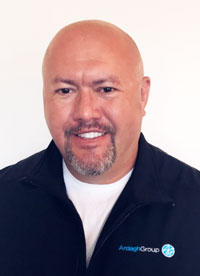 TONY LEOMBRUNO
TPM Champion, Metals-North America, Ardagh Group
Tony Leombruno is an MRM graduate and has over 25 years of experience in the maintenance and reliability field. After serving in the US Army for 5 years, he spent 9 years in the overhead crane industry working his way from technician to service manager. He then transitioned to the steel and forging industry where he spent 10 years with roles ranging from Maintenance Manager, Project Manager, and Director of Field Services and Installations with a focus on developing PM and PdM programs. Tony joined Ardagh Group Metal Packaging in 2015 in the newly created role of TPM Champion and is responsible for developing and improving the corporate maintenance program. His primary focus has been implementing a new Computerized Maintenance Management System (CMMS) and utilizing his MRM training to develop a Preventive Maintenance Optimization (PMO) program.
During this years MRM Summit, Tony will be presenting how he was able to leverage the lessons learned through MRM training to create a corporate PMO program that is realizing ongoing improvements.


---
ABSTRACT
Building Your Maintenance Organization to Deliver Reliability
How hard is it to turn downtime into uptime with a new company? How deep is a hole? After being hired as a maintenance manager charged with improving asset reliability, Chuck Gaskins, realized he was facing an uphill battle. The current state was worrying. Supervisors planned jobs on the fly, the MRO crib is open stock, the CMMS is only used to house low quality PMs like "Check pump", and downtime data is housed in excel spreadsheets. Where to start? What to do? Even with the MRM Diploma and CMRP certification under his belt the task was daunting. In this presentation Chuck will share the successes and learnings in address his company's reliability issues.
Participants will learn:
To identify the gaps in the organization
Building a plan to lay the foundation for reliability
Communicating the need to upper management
Gaining buy-in to change the culture of your team
Training for success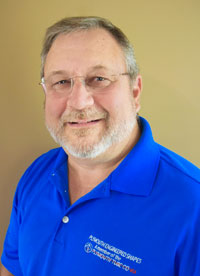 CHUCK GASKINS
Senior Maintenance Manager, Plymouth Tube Corporation
Chuck was raised in construction but started my maintenance career around 1990 in metal stamping as a technician, which lead to developing the MRO crib, installing the first CMMS, and eventually facility manager. Chuck then moved to the food industry where he became a maintenance planner, maintenance coordinator, and finally corporate TPM & Reliability leader. Chuck was given the opportunity to attend NCSU/ Marshall Institute's M&RM course and earned his CMRP. He is currently serving as Sr. Maintenance Manager for Plymouth Tube Company with direct responsibility over our Hopkinsville, Kentucky maintenance and reliability program, and assisting other mills.


---
ABSTRACT
Reliability Foundations: Why Most People Stumble Out of the Starting Blocks and Never Recover
We often make change harder than it needs to be. Moving an organization from current state to a future vision is a challenging venture because it involves convincing an entire work group to willingly participate and commit to doing things differently, often times when they can't see that it is in their best interest to do so. Many failed or under-performing implementations occur due to ignoring or under-appreciating elements of implementation that are vital in winning the commitment of the workforce. Focusing effort toward advanced Maintenance and Reliability elements prior to having a solid foundation for change often results in a small group within the organization having to rely on mandating tasks and providing constant oversight to maintain the improvements. To get off to a great start, we must ensure that we give adequate consideration in the following areas:
Reduction of waste and variation

Take stuff off their plate before adding things to it

Developing a Driving Force for Change

Connecting the individual to the change effort

Implementing and measuring basic, functional processes

Making sure the basics are embedded before adding complexity

Increased priority on maintenance scheduling

Scheduling is more important than planning (in the beginning)
Let's discuss specifically why these basic elements are often glossed over and why doing so creates a compromised foundation for improvement.
Participants will learn:
Why the first goal of improvement should be reducing variation and waste.
Impactful tips on generating a motivated and committed workforce.
Why process metrics may be more important that performance KPI during the initial stages of implementation.
Why scheduling should be the first major goal and milestone of the improvement effort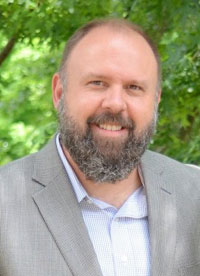 STEVE GOWAN
Senior Manager of Manufacturing Services, Marshall Institute
Steve Gowan is a proven Continuous Improvement leader with 20 years of industrial leadership experience coupled with 7 years of Asset Management/Maintenance and Reliability consulting.
Steve's industrial experience started in the United States Air Force while serving as a Crew Chief on the B-1 Bomber. After serving in the military, Steve held various engineering positions in the aerospace industry, owned his own business, was a MRO Manager for an automotive company, and was Plant Manager for a mass production bakery.
As a consultant, Steve has held various positions at Marshall Institute including Senior Consultant, and Manager of Manufacturing and Training Services, and currently is the Senior Manager of Manufacturing Services. Steve is a proven trainer, facilitator, coach, and mentor. Steve's passion for continuous improvement, experience at multiple levels in industry, and leadership skills allow him to guide and train clients to optimize, improve, develop, and implement strategies focused on reliability gains and cost savings.


---
ABSTRACT
Using Systems Thinking to Optimize Maintenance Performance
System. We hear and use the word all the time. "There's no sense in trying to buck the system," we might say. Or, "This job's getting out of control, I've got to establish a system." Whether you are aware of it or not, you are a member of many systems - a family, a community, a church, a company. You yourself are a complex biological system comprising many smaller systems. And every day, you probably interact with dozens of systems, such as the environment, the economy, the internet, the organization you work for, etc. But what exactly is a system? How would we know one if we saw one, and why is it important to understand systems? Most important, how can we manage maintenance more effectively by understanding systems?
This presentation discusses the importance of viewing the maintenance business and associated processes as a "system". The discussion will define what are the basic practices or processes in a maintenance organization and how they interact as a system to deliver value. It will also discuss how the processes, when interconnected in a system, deliver value and bottom-line results and ultimately prepare a foundation for implementing advanced practices and new ways of working.
Participants will learn:
How systems thinking is different than traditional forms of analysis
How system behaviors drive performance
The key processes of an organization's maintenance and reliability system
The consequences of poor systems integration
How to think from a systems perspective
The benefits of good systems integration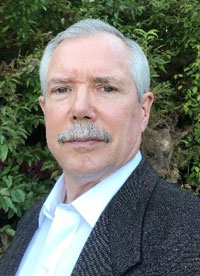 TRACY STRAWN
Strategic Advisor, Marshall Institute
Mr. Strawn is a Maintenance and Reliability Consultant with over forty years of experience in the process and manufacturing industries. Tracy has worked for 21 years in the upstream Exploration and Production side of the oil and gas industry managing surface and subsurface maintenance activities.
As a professional management consultant, Tracy's experience includes successful design and implementation of maintenance and reliability programs and change efforts. These engagements involved working with all levels of the organization in developing asset management strategies to deploy to plant and facility operations. Training experience includes design and delivery of custom training programs for public, industry clients, and the University setting.
Tracy has a BSc degree from California State University, Fresno and has done Post Graduate Studies in Behavioral Science at California State University, Bakersfield. He is a Certified Quality Engineer (CQE) through American Society of Quality (ASQ) and a Certified Maintenance and Reliability Professional (CMRP) through the Society of maintenance and Reliability Professionals (SMRP). He is an accomplished conference speaker and published writer.


---
ABSTRACT
Digital Transformation: Digitalization of Maintenance Management and Real Time Solutions
If you listen to all the hype about digital transformation of industry you may feel like progress is being made so moving so quickly you're likely to walk into your facility tomorrow to see an unrecognizable shop floor run autonomously by robots. This excitement for the next shiny object is understandable but not quite accurate. In this presentation Greg shares his prediction and plan for how to plan for the future while staying grounded in the present. Greg will present both a digital maintenance management strategy that prepares you for the future, and remind us about the importance of a strong maintenance and reliability foundation to realize our digital tools and potential.
Participants will learn:
The processes of digitalization and automation of industrial maintenance and the continuity of operations
To define milestones towards digitalization
Present a digital asset management strategy
The players and roles in the development of the digital maintenance area
Restrictions, obstacles, and consensus of the implementation of new technologies for industrial maintenance within TPM, PdM, PaM, and CBM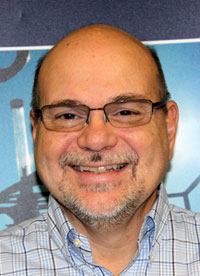 GREG FOLTS
President, Marshall Institute
1980-1991- AAA Electrician- Valeo Engine Cooling, SKF Bearings
1991-1994- TPM Coordinator- SKF Bearings
1994-1999- Continuous Improvement Manager- SKF Bearings
1999-2005- Director of Operations Marshall Institute
2005- current- President/CEO Marshall Institute
---